Advanced Nutrition Programme Skin Supplements
Ashling's ethos is when it comes to healthy skin, what you put inside the body can be as important as what you apply topically. The Advanced Nutrition Programme™ offered at Ashling Donnelly Aesthetic Clinic is a cutting edge nutritional system that supports the topical skincare regimes recommended by Ashling. Great skincare starts from within.  Advanced Nutrition Programme™ nutraceuticals are designed to provide optimum daily amounts of vitamins, minerals and other vital elements to support a healthy lifestyle and to help maintain a glowing complexion.
A complimentary consultation with Ashling will enable her to recommend the most suitable programme for you.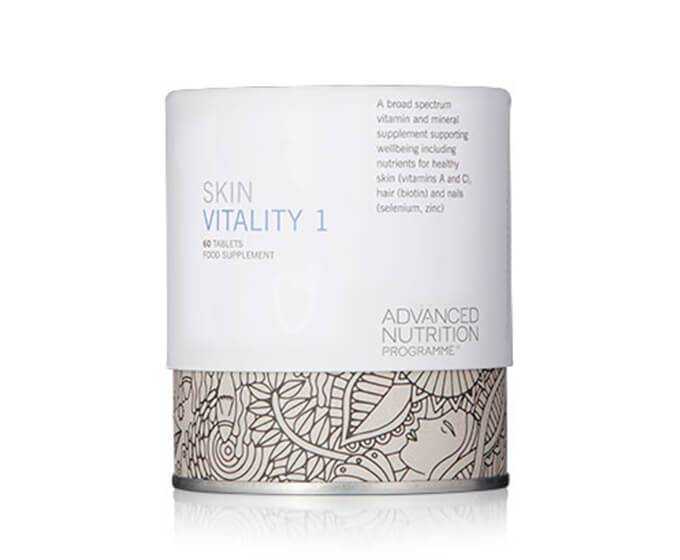 SKIN Vitality 1
(60 tablets)(not available in Ireland)A broad spectrum supplement to help maintain health skin, hair, nails and total body wellbeing. A one a day multivitamin comprising B vitamins key for energy production, minerals which are important constituents of muscles and collagen, antioxidants to fight free radicals, plus plant extracts bilberry and lutein which play a role in maintaining the strength of connective tissue.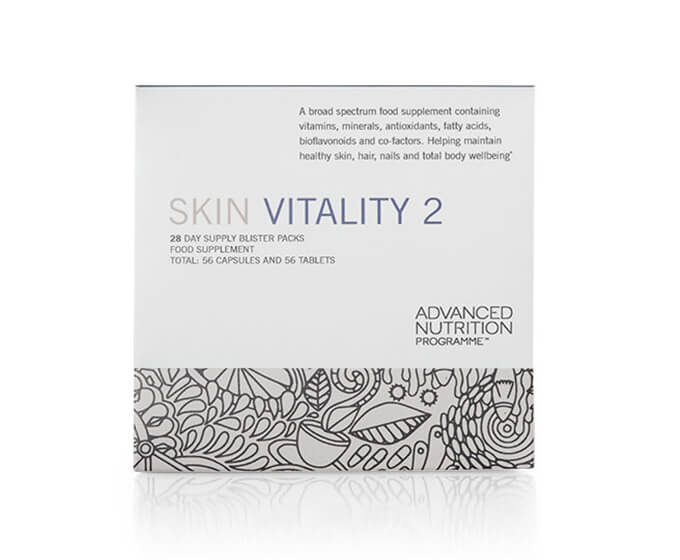 SKIN Vitality 2
(28 day supply)A broad spectrum supplement to nourish skin from top to toe, containing vitamins, antioxidants, minerals fatty acids, herbal extracts, bioflavonoids and co-factors. Recommended for all adults as a base line dietary support to ensure adequate levels of nutrients to support a healthy mind and body and promote vitality. This combination provides essential nutrients needed for healthy skin, hair and nails in handy four-capsule blister strips. Each strip contains an A-Z multivitamin, vitamin C with zinc, bilberry and elderberry plant extracts, an advanced antioxidant nutrient complex, and essential omegas 3 and 6.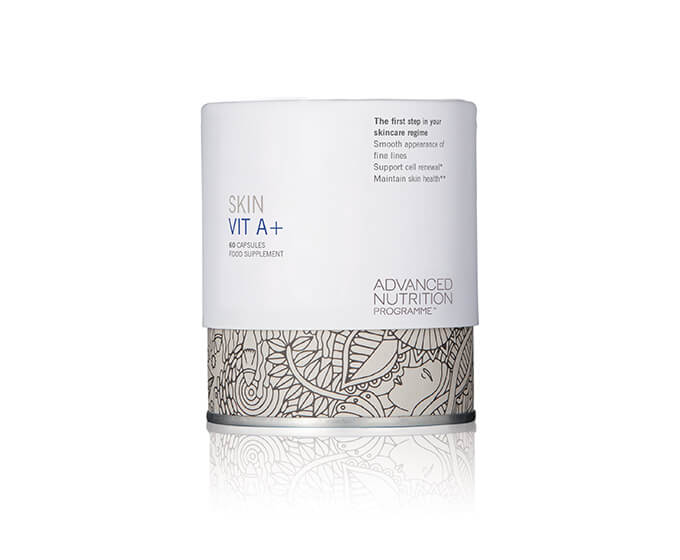 SKIN VitA+
(60 capsules) Helps people to easily increase their intake of both vitamins A and D, supporting skin health and radiance.  Vitamin A is the cornerstone of any good skincare regime. It is one of the most important nutrients for normal cell production and repair throughout the body, including the skin. Vitamin A influences skin's immune and sun protection qualities and helps to maintain skin firmness. Vitamin D plays an important role in bone and muscle health, the immune system and protection from various types of cancer. It also promotes skin cell growth and differentiation, protects skin from bacterial infections and from wrinkle-inducing free radicals.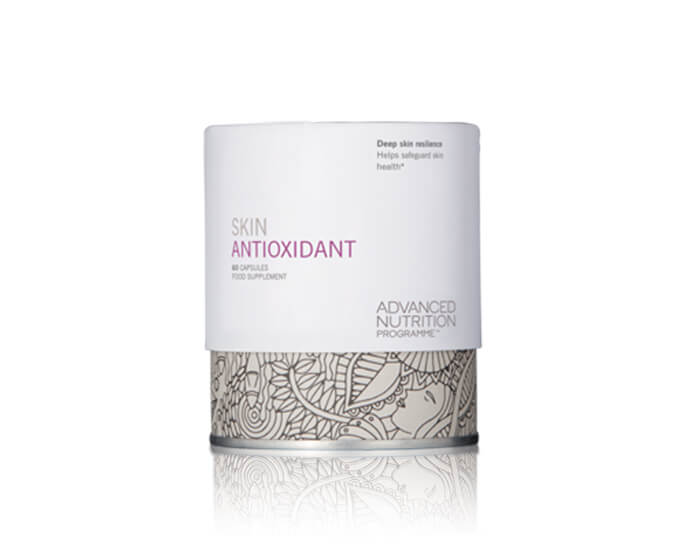 SKIN Antioxidant
(60 capsules)Any source of light, even artificial, creates free radicals which contribute to premature ageing. This supplement is formulated with seven super-hero nutrients found in plants. Justas plants need antioxidants to protect them from damaging UV rays, so does your skin. SKIN Complete (duo pack with SKIN Antioxidant and SKIN VIT A+) This two-product pack makes the perfect pairing for good skin, matching the ingredients in the vitamin creams that are recommended to protect and perfect a radiant complexion. Helps to maintain healthy looking skin.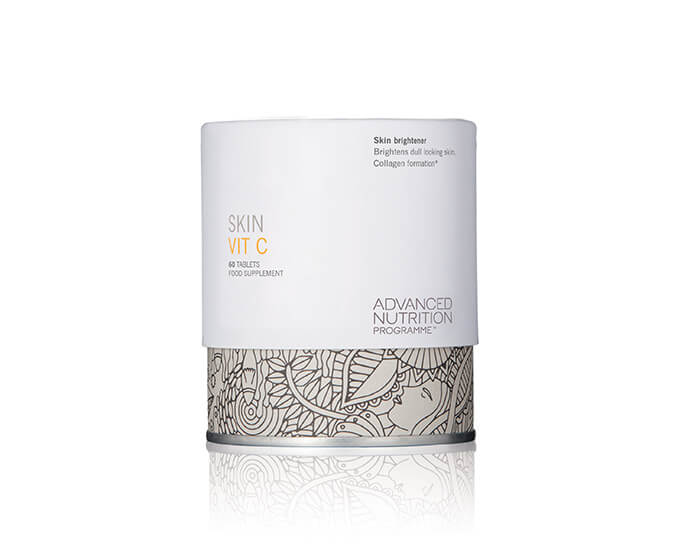 SKIN Vit C
(60 tablets)This supplement combines 500mg of vitamin C per tablet with plant extracts to support healthy skin. Vitamin C, a key antioxidant that supports and protects collagen, is combined with calcium to make it gentler on the stomach. The citrus bioflavonoids, hesperidin and rutin play a role in maintaining the strength and integrity of capillaries and blood vessels, helping reduce redness.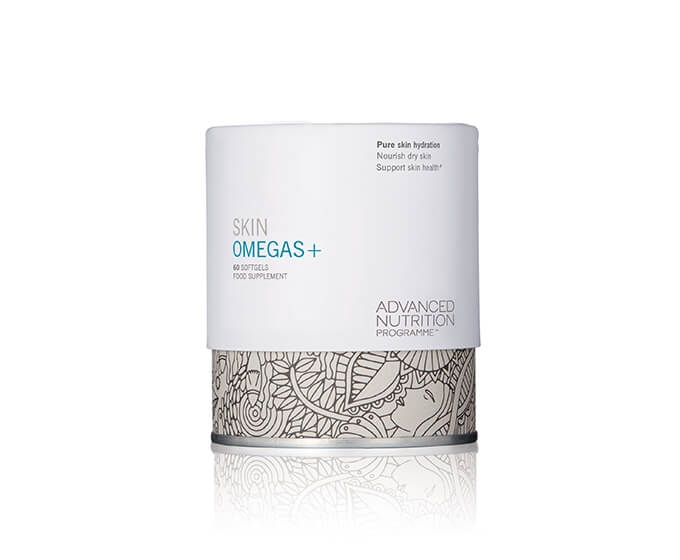 SKIN Omegas+
(60 capsulesand180 capsules)Combination of omega 3 and omega 6 fatty acids to support skin integrity and health. Borage oil is one of the richest sources of GLA. The fish oil provides EPA, DHA,DPA and is made with an advanced purification system. It also contains protective antioxidant tocopherols. DPA is a highly flexible essential fatty acid that can convert to either EPA or DHA. Research shows taking essential fatty acid supplements significantly increases skin hydration.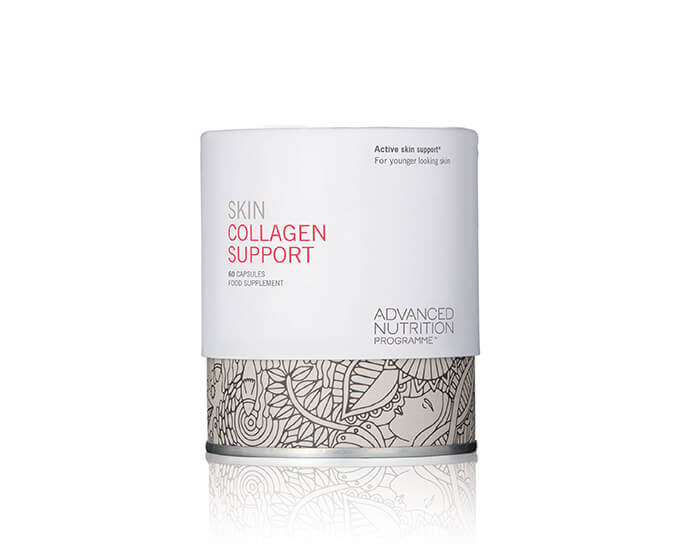 SKIN Collagen Support
(60 capsules)This is synergistic complex of vitamins and plant extracts providing building blocks for collagen. Vitamins A, C and D contribute to collagen synthesis. Vitamin C, plus hesperidin, rutin and grapeseed extract are powerful antioxidants which help protect collagen, so helping sustain the integrity of connective tissues.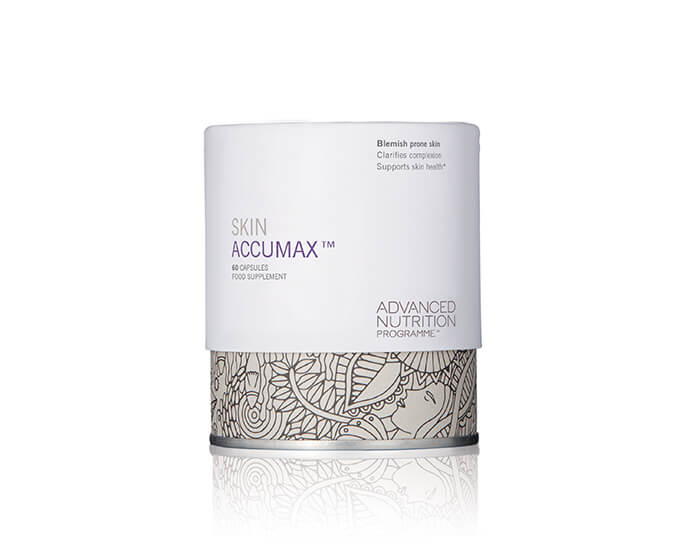 SKIN Accumax
(60 capsules) Skin Accumax is a skincare supplement for all levels of problem skin. Unlike topical creams, this patent-pending formula works from within to restore natural radiance. Users love the feeling of 'skin confidence' it gives them. MINI pouches are also available for selected products. A range of other Wellbeing products is also available.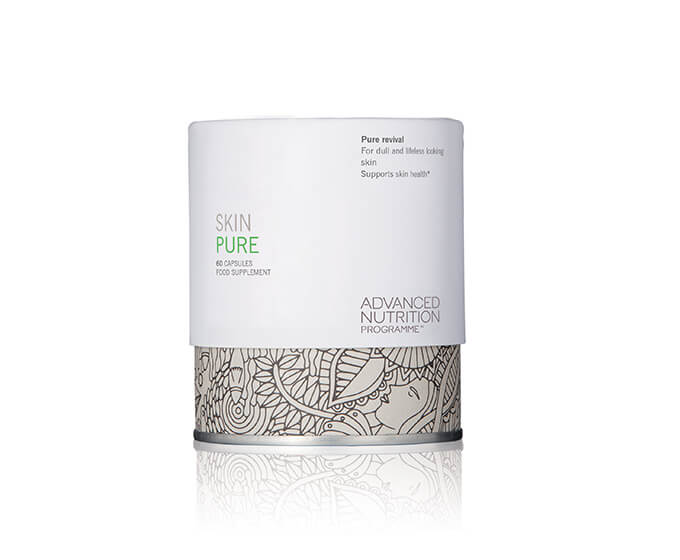 SKIN Pure
(60 capsules)A special combination of nutrients aimed at supporting the liver, which plays a role in detoxing the body and therefore the skin.